Whose we are and Whom we serve
The Guild is one of Scotland's largest voluntary organisations.  Membership is open to both men and women.  Although the majority of members are women, men are increasingly taking on roles at local, regional and national levels.
The Guild's motto which is taken from Acts  27:23 is Whose we are and Whom we serve.
Have a look at the Guild website:  www.churchofscotland.org.uk/serve/theguild  to see what the Guild does nationally.
The Guild raises more than half a million every 3 years for our 6 projects, and local and regional groups raise money for local charities, like the Foodbank, Mind Mosaic, Compassionate Inverclyde and lots more.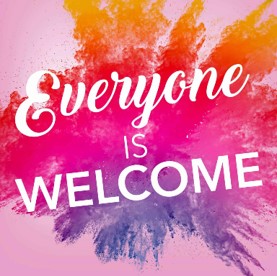 New Parish Guild
We are looking forward to starting our new session in October. Helen Eckford, Edith Marshall, Margaret Mooney, and Agnes Finnie have planned a varied programme.  We begin on Monday 3 October in the small hall when we will have a tea and chat catch-up between 2 and 3.30. If you would like to find out more about the Guild, come along, have a cup of tea, take the opportunity to ask us any questions you might have about the Guild, and find out what our programme is for the year ahead.
The 10 October our speaker is the Rev William Boyle who will talk to us about our theme for 2022 – 23, Wee seeds, big trees. The rest of the month will be an outing, a virtual outing and a fun event for Hallowe'en. Outing to where? Come and find out. A virtual outing? Visit and learn from the comfort of your chair.
Our programme continues through November, and we finish in December with our own Advent celebrations and the chance to join other Guilds at 3 different carol services. We finish with a Christmas lunch. Venue still to be decided.
Wee seeds grow into big trees. If you would like to help New Parish Guild grow, come along, and join in the tea and chat as well as a weekly speaker or activity.
Monday afternoons from 2pm in the small hall.